Prunus Armeniaca Seed Powder
With its 25 Years of Knowledge and Experience
Apricot Kernel Shell Granule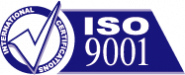 ISO Quality Management Standard
Our company is ISO 9001 and ISO 22000 certified and has MSDS and TDS certificates.

It is successfully used in tank factories and industrial facilities that require metal cleaning.
Our company has been serving in the apricot kernel processing industry since 1996. Our annual yield in the kernel processing industry is around 6,000 tons.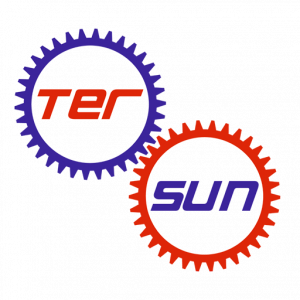 Our company was found in 1996 and started to serve in the Apricot Kernel industry under the name of TERSUN by registering its TERSUN Brand. Our annual production capacity is around 6000 tons. The product quality and high yield of our region have given us a certain experience.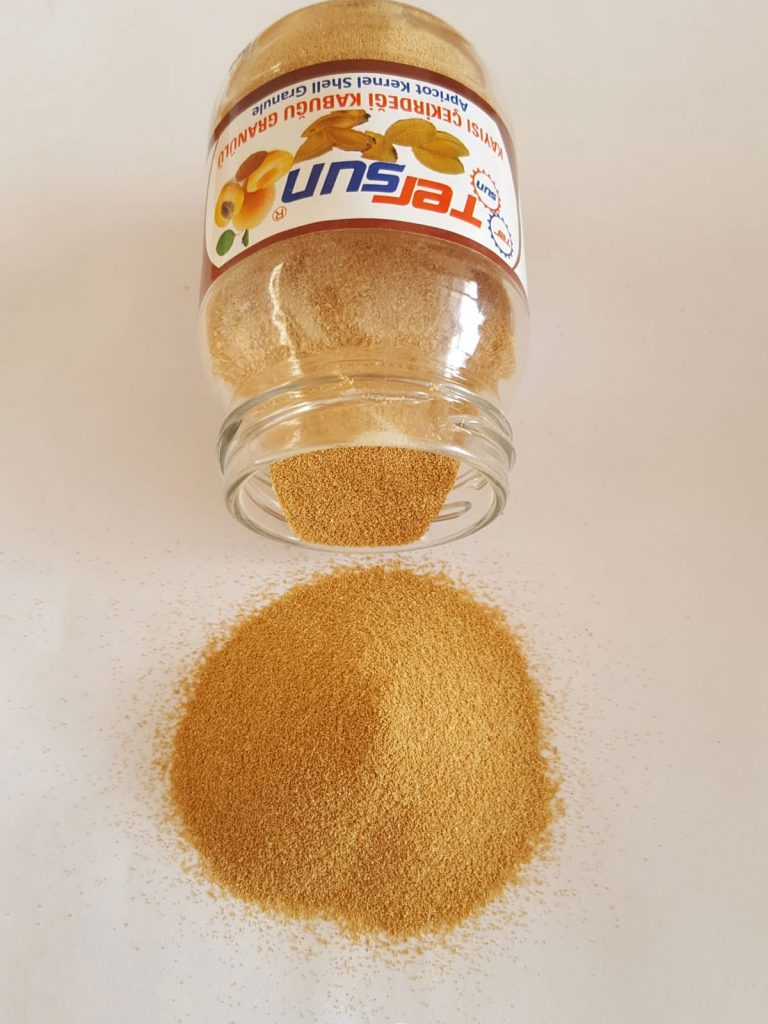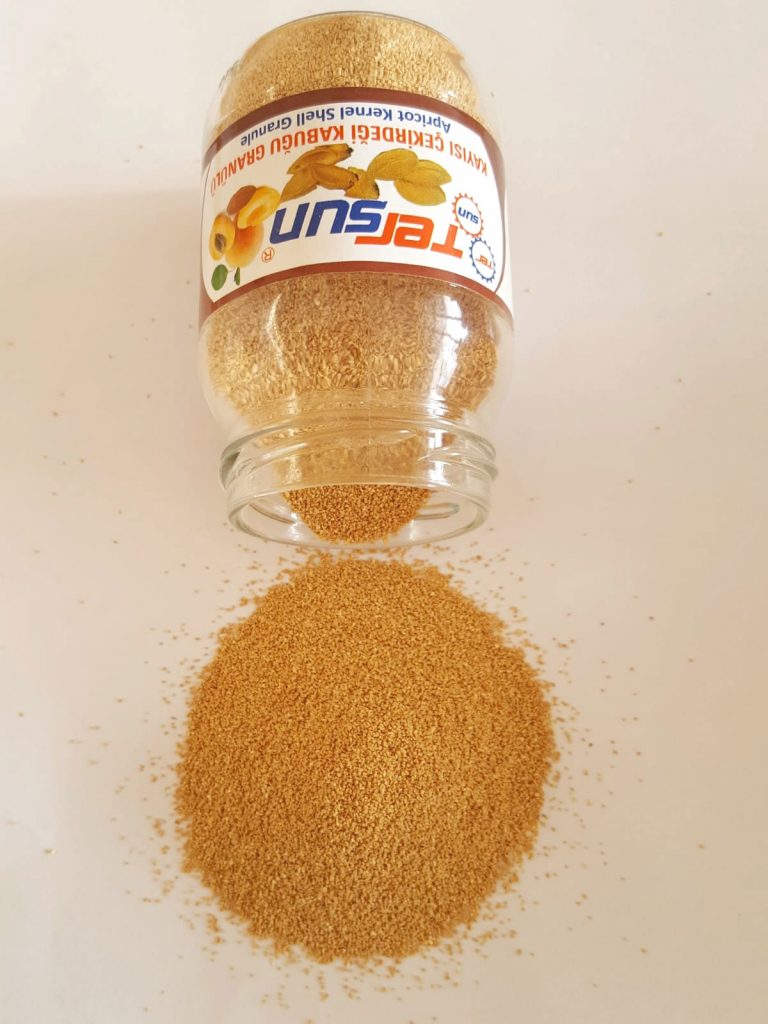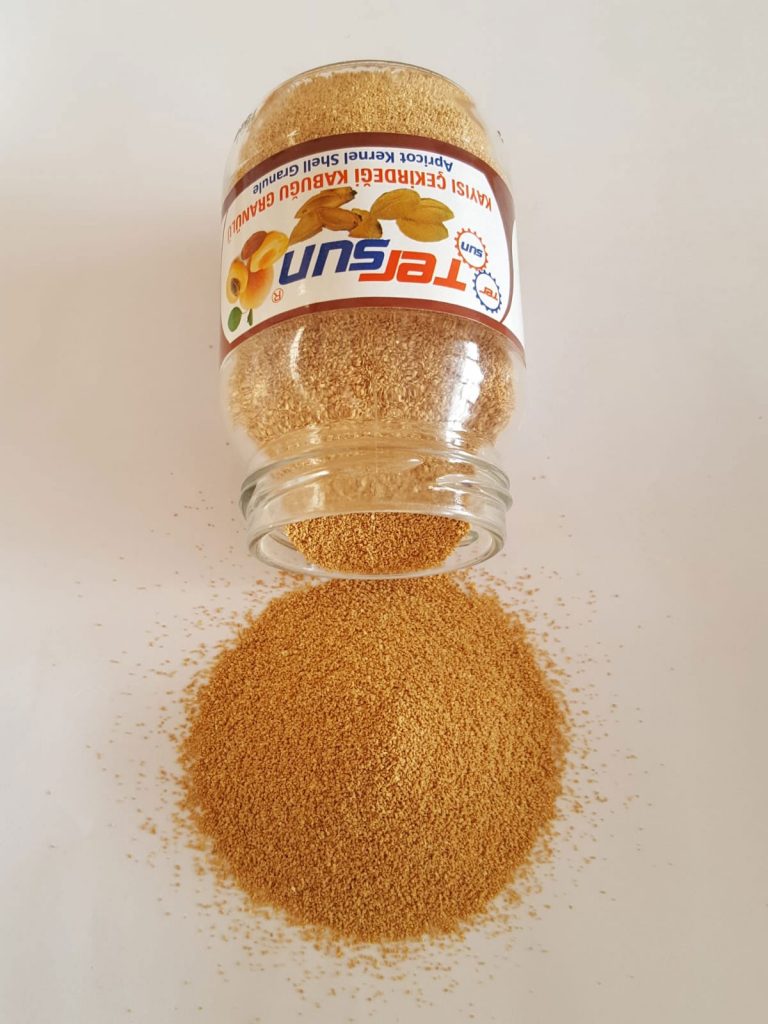 Prunus Armeniaca Seed Powder
Today, surface cleaning process is performed by using silica sand, steel grid and various mineral slags. Apricot Kernel Granulegrinded as angled in accordance with TS 9152 standards produced by our company has many advantages compared to other chemical blasting products used before and it is completely natural.
Check out the leaflet we created about apricot kernel granule and our company.
For Questions, Opinions and Supply